News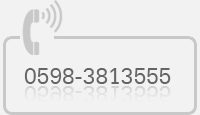 Your current location:
Home
> News >
Exhibition
South Africa's International Tire Exhibition
News Source: Time:2014-09-09 View:2951
Show time: 4-6 March 2014
Exhibition period: every two years
Venue: Exhibition Centre, Johannesburg, South Africa
Organizers: ECI International Exhibition Group
South Africa tires Jianxin 2014 annual exhibition is the first overseas exhibition, company leaders paid special attention. As the only professional tire Africa exhibition, enjoy a high local impact. ECI Assembly adopted agencies and South Africa's leading tire tire industry magazine "southern Africa treads" close cooperation and attract more buyers visiting the exhibition. South Africa is a bridgehead across the African market, customs union relationship exists with other African countries; into South Africa, Chinese companies will be able to take this as a springboard to open the African market, Chinese enterprises to explore the African market is the best entry point. Under the optimistic market situation, the Chinese tire companies are optimistic about the South African market. March 2, 2010, the International Tire Exhibition held in South Africa, the African region as the only professional tire exhibition attracted a total of China, South Africa, India, Germany and other countries of the enterprise, to participate in the exhibition of Chinese enterprises to grow exponentially.