About Jianxin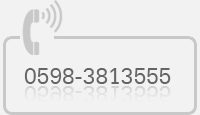 Your current location:
Home
> About Jianxin >
Certification
Jianxin honor chapter
News Source: Time:2014-09-09 View:1735
1) ISO9001-2008 international quality certification
2) three consecutive years in Fujian integrity rated corporate credit rating of AA grade with a rating Consulting Co., Ltd.
3) 2008-2009 won the "Quanzhou State Revenue" tax credit A-class taxpayers
4) 2009-2010 won the "Jinjiang City Administration" Credible Unit
5) 2009-2010 won the People's Government of Quanzhou Credible Unit
6) Chinese tire renovation and utilization of circulating Member Association
7) "to build a new" brand was named the well-known brand in Quanzhou
8) "to build a new" brand was named Fujian Province
9) car tire, car tire works for the domestic retail market leader in series
10) pre-cured retreading materials series products for the domestic industry benchmark
Looking to build a new tomorrow, we will continue our efforts in the original basis, adhere to the "careful management, innovative" business philosophy, strive to build superior product development and production base, is committed to the healthy development of China's rubber industry, and strive to build the industry benchmark brand.
Because dreams, passion beyond us,
Because beyond our future success.
Jianxin, one carrying the glory and the dream of countless companies, was in full swing before the trip, and create a new world!