Net Services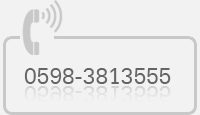 Your current location:
Home
> Net service >
Sale Network
Full support to share
In the construction of the new company, the user is God, we insist on the intentions of services and innovative services, safeguard the interests of customers. The company's intentions to build new services and innovative services on more than just verbal, or wall slogan, but always carry out the entire business activities, and constantly improve the service system to ensure the company benign interaction with the user, to achieve a win-win and common development.
A logistics center construction: Companies cargo tracking mode, the logistics enterprise assessment, optimization, build fast, convenient and high-quality logistics system, and reduce operating costs for the user to provide a strong guarantee for normal production.
2, the industry policy information: timely Publicizing national industry policy, so as soon as possible cooperative enterprises understand and enjoy the state preferential policies.
3, product information: new products, new technology allows users to know the first time, and achieve common development.
4, product technical support: new materials, new equipment is recommended to use; guide customers to the rational use of different grades of product and scientific selection of patterns; production troubleshooting support, retread quality accident diagnostic analysis guidance.
5, tire brand building support: advertising support; campaign planning guidance. Full support to share. Jianxin, and you create a better future.