Knowledge of tyre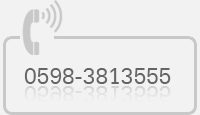 Your current location:
Home
> Knowledge of tyre >
Knowledge of tyre
Labeling requirements
News Source: Time:2014-08-27 View:2141
The instructions mainly composed of characters and numbers is carved in the sidewall of tire.
Take the Toyo tire for example,
"31×10.50R15" indicates the tire size. "31" refers to Overall Diameter. "10.50" refers to Section Width. "R" means radial tire. "15" refers to Rim Diameter.
The character "U" after the number "15" means Light Truck.
"6P.R" suggests that the Ply Ratio is 6.
"109M" suggests that this tire can bear un maximum load of 1030kg when the Speed Rating reaches "M". "109" refers to Load Rating, not exactly the load. "M" suggests that the maximum speed of this tire can't exceed 130km/h.
"TUBELESS" suggests that there is no tube in this tire, so you'd better use it without tube.
"TREAD 4PIESL2POLYESTER+2STEEL" suggests that the tire crown is composed of 2-ply polyester and 2-ply steel.
"MADE IN JAPAN" refers to the place of production.
"DOT" suggests this tire satisfies Federal Motor Vehicle Safety Standard in America.
"M+S" suggests this tire is applicable for muddy ground and snow ground.
"ALL SEASON" suggests this tire is applicable in all the seasons.
"M606" refers to the tire pattern type. Every producer has its own one and there exists no relationship among the tire pattern types of different producers. The six little "A" refers to the abrasion of the tire.
"STEEL BELTED RADIAL" refers to the type of tire.
" MAXLOAD 650 KG AT300 KPA(44PSI)MAX PRESS" refers to the maximum load when the tire reaches the maximum air pressure.
"TOYO" refers to the brand of this tire.