News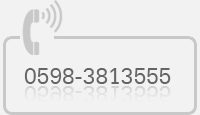 Your current location:
Home
> News >
Exhibition
Germany Essen Tire Exhibition
News Source: Time:2014-09-09 View:3171
Show Name: Germany Essen Tire Show
Show time: Year 2014 5 27 - May 30
Exhibition address: International Exhibition Centre Essen, Germany
Exhibition organizer: Messe Essen GmbH
Show session times: every two years
Build a new rubber tire Essen, Germany for the first time to participate in the exhibition, which attracted retread manufacturers and traders around the world to participate in negotiations, produced good results and success with several foreign manufacturers and traders signed. In recent years, with the development of the world's tire industry, the exhibition with a broad impact, professional and other characteristics known in the industry; exhibition by Messe Essen, Germany, and the German Federal Association of the tire trade and refurbished enterprise (BRV) joint sponsored and supported by the German Ministry of Economic Development and Trade German Essen government support. In previous exhibitors profile, can be found in almost all the world's major international tire manufacturers. 2010 The 26th German Essen Tire Show ushered 600 exhibitors from 42 countries and regions worldwide, including 123 Chinese exhibitors, a record high. At the same time the exhibition is to attract to come from 127 countries, more than 18,000 professional visitors. An unprecedented scale, the effect is obvious.