News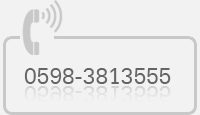 Your current location:
Home
> News >
Exhibition
JIANXIN TYRE smoothly through the gulf countries GCC certification audit
News Source: Time:2016-06-27 View:3233
From 2014 to 2015 JIANXIN TYRE (FUJIAN) CO., LTD., have achieved overseas Indonesia SNI, Malaysia SM standard, the European Union ECE certification, the United States DOT and other overseas product certification. On April 27th -28th, 2016; gulf countries' National Standards Organization of GSO accredited certification officials to our factory. Over a period of two days of factory audit, the certification officer detailed test the whole plant production process and do projects related to the test in the factory laboratory. The assessment projects are in line with the GSO tissue, eventually passed the overseas GCC certification audit requirements.
GCC certification audit got through; marks JIANXIN TYRE have a new bigger step towards the Middle East market, to lay a better foundation for the international market.
JIANXIN TYRE, only to have a best choice!