News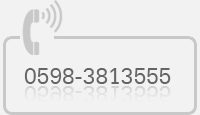 Your current location:
Home
> News >
Exhibition
JAINXIN at Reifen Essen Tyres with new products
News Source: Time:2016-06-27 View:2926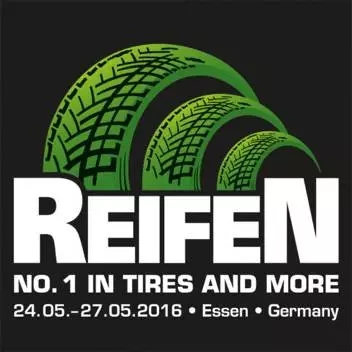 Fair name :The 29th Reifen Essen Tyres 2016
Date:May.24th to 27th , 2016(10:00-18:00)
Messehaus Ost Norbertstraße, 45131 Essen, Germany
Industry exhibition:Tyres
We are at ESSEN TYRE EXHIBITION
Booth number: 10D13
Exhibition range :
1. Tyres and accessories : tyres, inner tube , rim , Wheel , rubber hose, wheel sleeve; The wheel anti-theft device ; tyre valve, tyre protection equipment; tyre pressure test system, etc.
2. Automobile body : axle, axle parts and axle test; exhaust system; the braking system, fittings and test support; shock absorber, and shock test stand; high performance tuning device, etc.
3. Diversified service: locomotive service concept, workshop system supplies; the locomotive cleaning supplies; the locomotive internal accessories; the locomotive navigation system; climate measurement technology, etc.
4. Repair equipment, repair equipment and materials: balancing machines and balance test stand; the tyre equipment, factory; vacuum cleaner. car cleaning, cleaning tools; nitrogen generator; the cooling air drying equipment; welding equipment; tyre, inner tube maintenance materials; tyre paint.
5.Tire production, renovation and rubber vulcanization with equipment, technology and tools, etc.

The exhibition overview:
Germany international tyre fair REIFEN Essen is one of the largest professional tire size and influence in the world exhibition, concentrated shows the auto parts industry the latest products and technology, almost all the important international tyre manufacturers are on display at the exhibition.The exhibition was founded in 1960, every two years.The 29th Germany Essen tire show REIFEN (2016), also called LeiFen exhibition in Germany, is the world's largest, exhibits and the most influential and range of tire and related professional exhibition.Since the first exhibition held in 1960, held every two years.In recent years, with the development of the world tire industry, the exhibition with high quality service, strong professionalism, a strong brand appeal and influence, etc, has become the vane of the world tire market and related industry!This exhibition is made up of Essen, Germany exhibition co., LTD and Germany's federal tire trade enterprise association jointly organized and retrofit, and obtained the German economic and trade development and Essen municipal government support.
JIANXIN attend the exhibition last time, and continue to participate in this exhibition this time, the exhibition will show new products: 315/80 R22. 5 oriented pattern JX289, drive pattern JX159, mixed pattern JX508, as a major New product promotion, and high quality R – STONE brand tread rubber, it's mileage can achieve new tire wear, the New company's Service tenet is to provide clients with New tyres & renovation one-stop Service New tyres & retreading One - Stop Service Solution. In future, the concept of enterprise publicity and themes: energy saving low carbon, green environmental protection, resource circulation can take advantage of the new tires, can be combined with a new tire body renovation rate is high, the comprehensive advantage and advantage of low operating costs.
A new tire, just to have a better choice!